Monitoring effects of an offshore oil development on seals and bowhead whales (1997-present)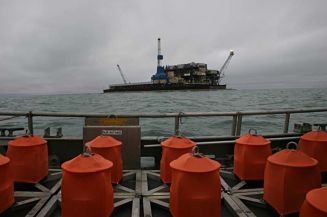 Greeneridge has, since 1997, planned and conducted a major program to predict and evaluate effects of the Northstar Island oil development (located offshore from Prudhoe Bay, Alaska) on whales and seals originally with BP Exploration (Alaska) and then with Hilcorp Energy Company. The project has included pre- and post-construction studies of underwater sounds and seal distribution, and an innovative acoustic-based study of the potential displacement of migrating bowhead whales exposed to sounds from the oil development. The acoustic portion of the study relies on a DIFAR-based instrument developed by Greeneridge, the Directional Autonomous Seafloor Acoustic Recorder (DASAR). In addition to major and ongoing field programs, this project has also involved much coordination with subsistence hunters and other local people as well as employment of Inupiat personnel. The project requires extensive interaction with the National Marine Fisheries Service and other stakeholders in order to obtain incidental take authorizations (IHA and 5-year regulations) under the Marine Mammal Protection Act. Many results of the project have been published in refereed journals (see our list of selected publications).
Tagging of East Greenland narwhals with Acousondes (2012-present)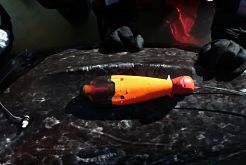 Greeneridge Sciences has worked closely with Mads Peter Heide-Jørgensen of Greenland Institute of Natural Resources in the tagging of the East Greenland population of narwhals with Acoustimetrics Acousondes. Through this project, Greeneridge has developed automatic click and buzz detectors and is currently developing satellite capabilities for the Acousonde.  Though there exists a body of research on the West Greenland population, the East Greenland narwhals have been studied much less.  (Photograph by Mads Peter Heide-Jørgensen)
Assessment of narwhal and ship sounds in Milne Inlet at Baffin Island(2014-2015)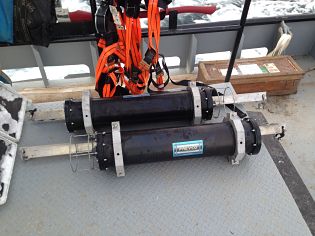 The shipping of iron from Baffinland's iron mine on Baffin Island, Canada goes around Bruce Head, out of Milne Inlet.  In order to assess ship noise levels and their possible effects on the local narwhals, Greeneridge deployed two third generation ASARs in the area of Bruce Head where LGL's visual observers were stationed.  The ASARs each recorded two channels of broadband acoustic data ~300 m below the surface and were retrieved with the help of tandem acoustic releases.
Localization of bowhead whale calls in the Beaufort Sea (2007-2014)
During the open water seasons of 2007-2014, Greeneridge deployed extensive arrays of 35-40 DASARs in the Alaskan Beaufort as part of Shell Offshore Inc.'s drilling plans at the Sivulliq Prospect.  These recordings covered the bowheads' fall migration west from the Canadian Beaufort.  Each year, the DASARs' directional capabilities were used to localize bowhead calls.  This was done by a team of manual analysts and through an automated detection and localization process developed at Scripps Institution of Oceanography.  This broad dataset continues to be studied in innovative ways to learn about both whale behavior and bioacoustic sampling more generally.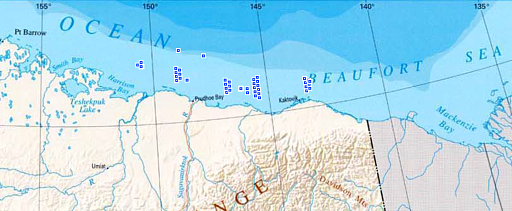 Chinese white dolphin monitoring during the construction of the Hong Kong-Zhuhai-Macao Bridge (2012-2014)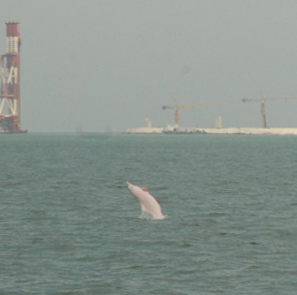 A study to monitor the Chinese white dolphins in the northeastern waters of Lantau Island, Hong Kong to assess the effects of bored piling activities. Soundscape characterization was assessed during baseline and construction phases of the ongoing Hong Kong-Zhuhai-Macao Bridge project.